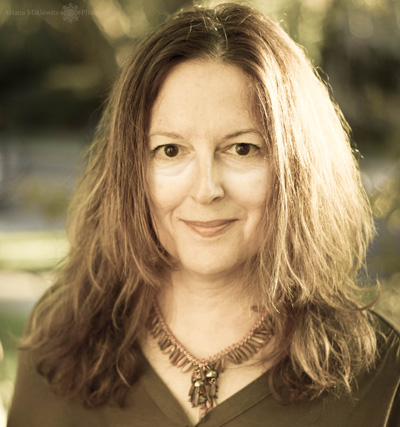 Since completing her MFA in Textile Arts and Costume Design from UC Davis in 1996, Mary has been designing and selling her beaded designs and project kits at craft shows throughout the West and on her web site, maryyaeger.com.
In 1993, Mary Yaeger's Mask of the Black Madonna won Best in Show in a college art competition, and exhibited at the 1995 Fiber Art International. In 2012 she received the Editor's Choice Award in Beadwork's 15th Anniversary Beaded Bead Contest. Her designs have been published in Beadwork, Glamour and other publications.
Mary's designs combine bead weaving with a wide array of textile, jewelry making and mixed media techniques. Her natural curiosity and keen sense of observation lead her to experiment and explore constantly. Her current designs incorporate tassel-making, in designs with vintage and Southern California influences.
In teaching, Mary strives to make new, interesting and challenging designs accessible to her students. She is infinitely patient and kind, but eager to express her enthusiasm and encouragement. She understands how to simplify complicated patterns and how to create a fun and pleasurable workshop environment for her students. Most of all she wants you to love the project, be able to finish it and enjoy wearing it.
Mary is a design member of the Craft and Hobby Association and the Bead Society of Los Angeles. Maryyaegerdesign.com showcases her latest work. She lives in Los Angeles.